Refresher trainings for prison paralegals are important given that new legal issues keep emerging and some prison paralegals leave, and new ones join the team. Kituo conducted a 6-day refresher training for 25 inmates and 5 officers from Langata Women Maximum Security Prison and Kisumu Maximum prison from 17th – 22nd October 2022 and 5th to 10th December 2022 respectively.
The training aimed at equipping prison paralegals with the necessary legal knowledge to confidently represent themselves in court, offer legal advice and educate other inmates, and also guide the other inmates on how to confidently represent themselves in court and empower the entire prison community.
The training covered various topics including the criminal trial process, drafting of pleadings and self-representation as well as efilling system procedures among other topics.
Speaking during the paralegals' graduation event held at Langata Womens Prison, Mr. Justus Munyithya, BoD chairperson, Kituo Cha Sheria, said that most of the inmates lack access to legal aid and services which have led to most of them being jailed for minor offenses, which they could easily defend and secure release if they had the right knowledge and skills.
Dr. Annette Mbogoh said the partnership between Kituo and the prisons Justice Centres will enhance the capacity of inmates and prison staff so as to achieve equal access to justice, adding that more successful appeals by inmates will help decongest the prisons in the long run.
Upon completion of 6-days prison paralegals refresher training, Kituo handed over administrative support material including a laptop, Printer, tonners, printing papers, and other stationeries to Langata Women Maximum Security Prison and Kisumu Maximum Security Prison to facilitate the processing of legal documents at the Prison Justice Centre. Through support from the Embassy of the Netherlands in Kenya, Kituo continues to support the prison justice centres and provide technical assistance in legal matters.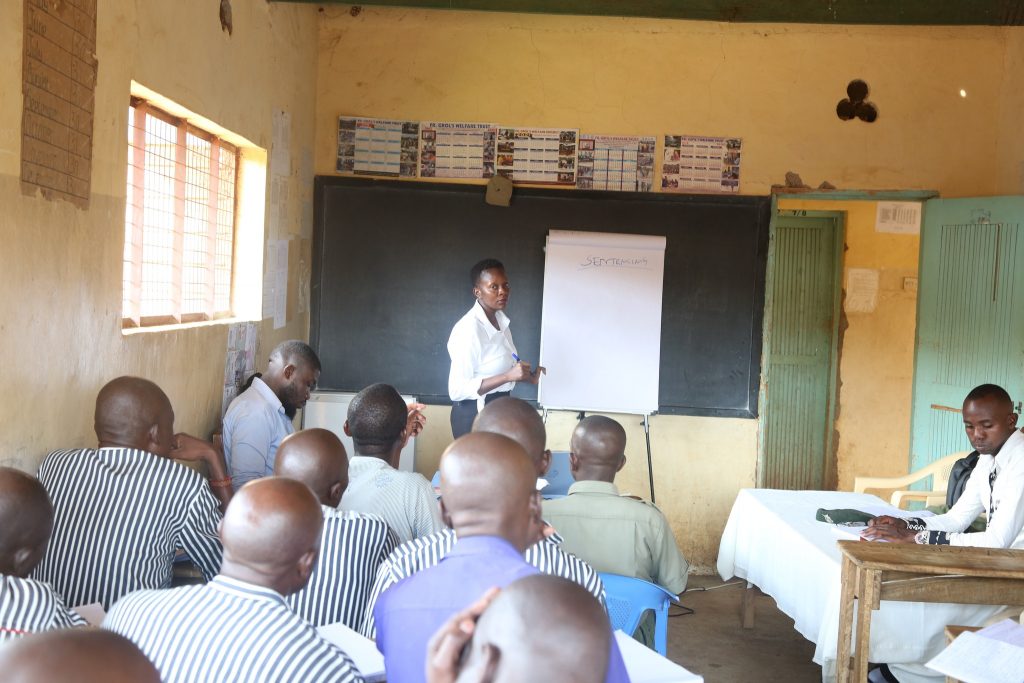 ---