Kituo Cha Sheria on 13th Feb 2023 launched a justice center in Dadaab Garissa County in order to decentralize legal empowerment and peace-building initiatives. 25 Kituo-trained refugee paralegals from the Dadaab Refugee Camp graduated prior to the opening of the Refugees Justice Center
.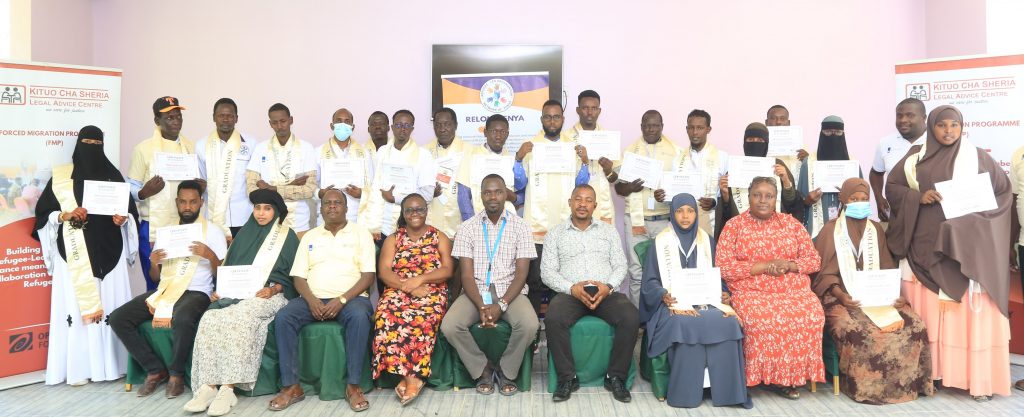 KITUO's BOD chair, Mr. Justus Munyithya, who presided over the graduation ceremony, welcomed this timely collaboration that will foster intercultural diversity for cooperative engagement in conflict situations between the refugee and host communities.
Dr. Annette Mbogoh, Kituo's Executive Director, on the other hand, encouraged the refugee paralegals to use their newfound knowledge to empower their fellow refugees and asylum seekers by offering advice on their cases, making referrals, and following up on cases.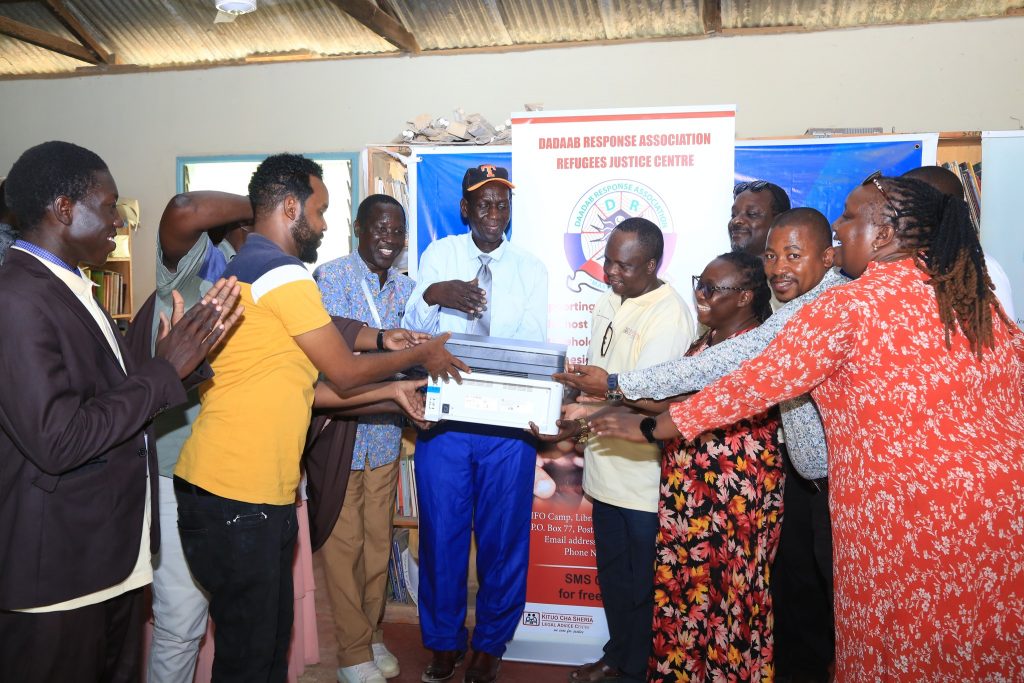 Dadaab Refugees Justice Centre received administrative support material from Kituo, including office furniture, a laptop, printer, toners, and IEC material, to help with the processing of legal paperwork and research work.
COURTESY VISIT TO THE REFUGEE AFFAIRS SECRETARIAT OFFICES IN DADAAB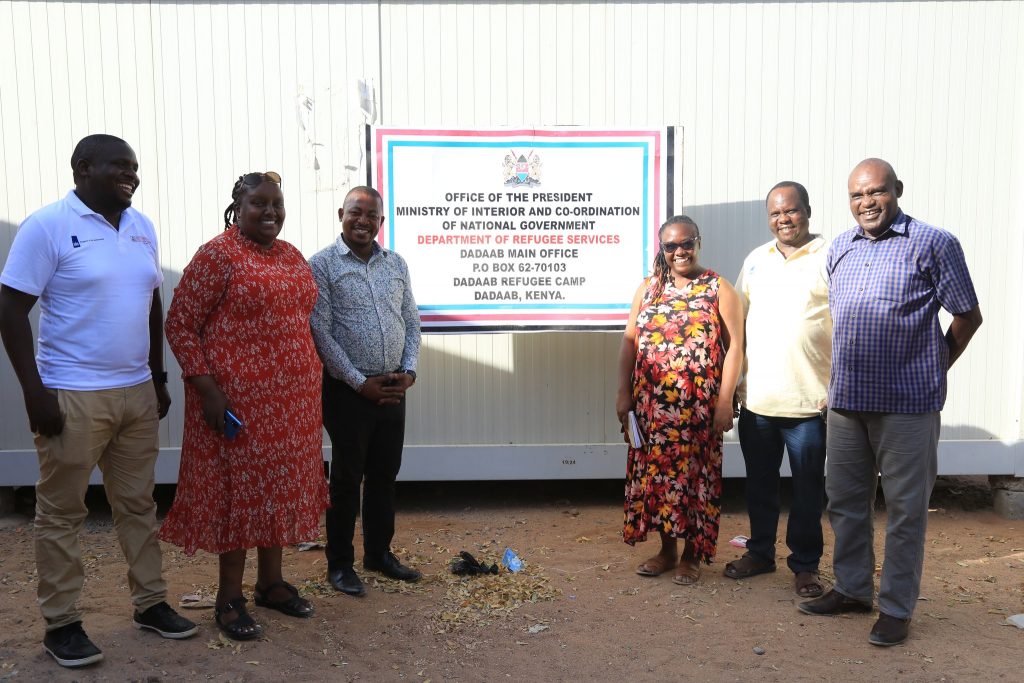 The Kituo Cha Sheria team on 14th February 2023 paid a courtesy visit to the offices of the Refugee Affairs Secretariat (RAS) in Dadaab. They were welcomed by MR. NGULI, (RAS), the camp manager of Dadaab Refugee Camp. The team held mutually beneficial discussions aimed at strengthening partnerships and referrals with all major refugee protection agencies, including the Court Users' Committee (CUC) in Dadaab.This will enhance access to justice for refugee community members through improved access to services at the opened Refugee Justice Centres in Dadaab Refugee Camp