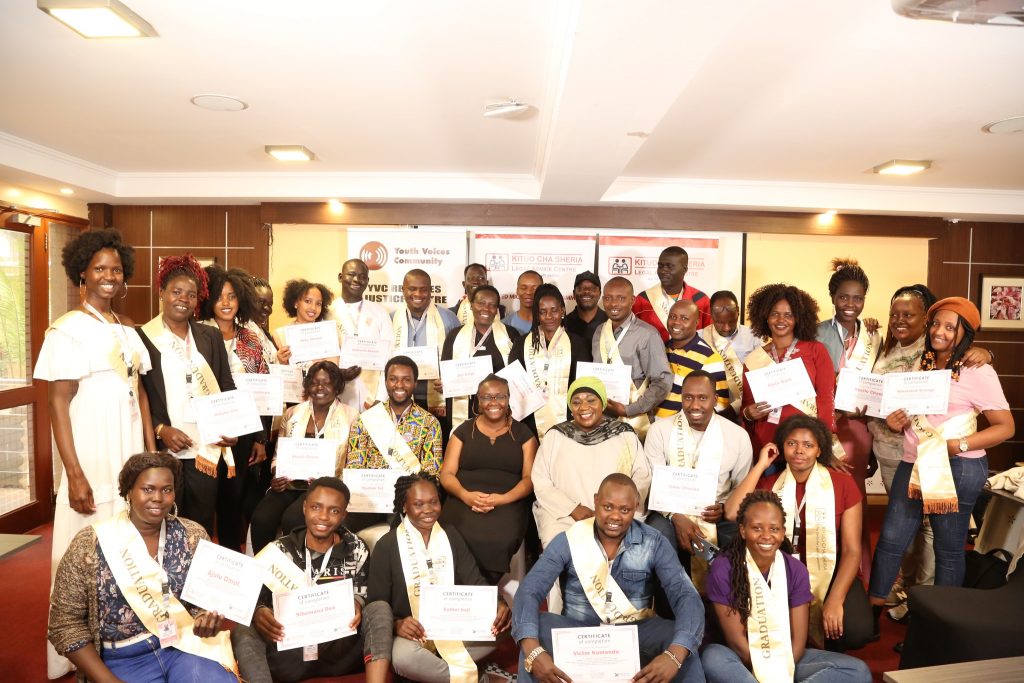 Kituo Cha Sheria through the Forced Migration Programme conducted a 5-day training for paralegals of refugee community and refugee led organizations at Waridi Hotel Nairobi. The training that took place from 26th October to 1st November 2022 aimed at empowering refugee led organisations and the refugees in particular on approach to justice for the vulnerable in the refugee community and promoting intercultural diversity for peaceful engagement in conflict situations among the refugee and host community.
The paralegals among the refugee community and refugee led organizations will also be sensitized on mental health and psychosocial support into peace-building efforts and building cohesion.
Upon successful completion of the training, Kituo officially launched a justice centre in Nairobi under the Youth Voices Community as a way to decentralize legal empowerment and peace building initiatives to the refugee communities.
Kituo's Executive Director Dr. Annette Mbogoh who officiated the opening of the justice centre and graduation ceremony welcomed this timely partnership. She stated that Kituo has been receiving overwhelming cases from the refugee community on police harassment, general lack of knowledge of refugee issues, negative and discriminatory attitudes from local populations and barriers to foreign qualifications recognition.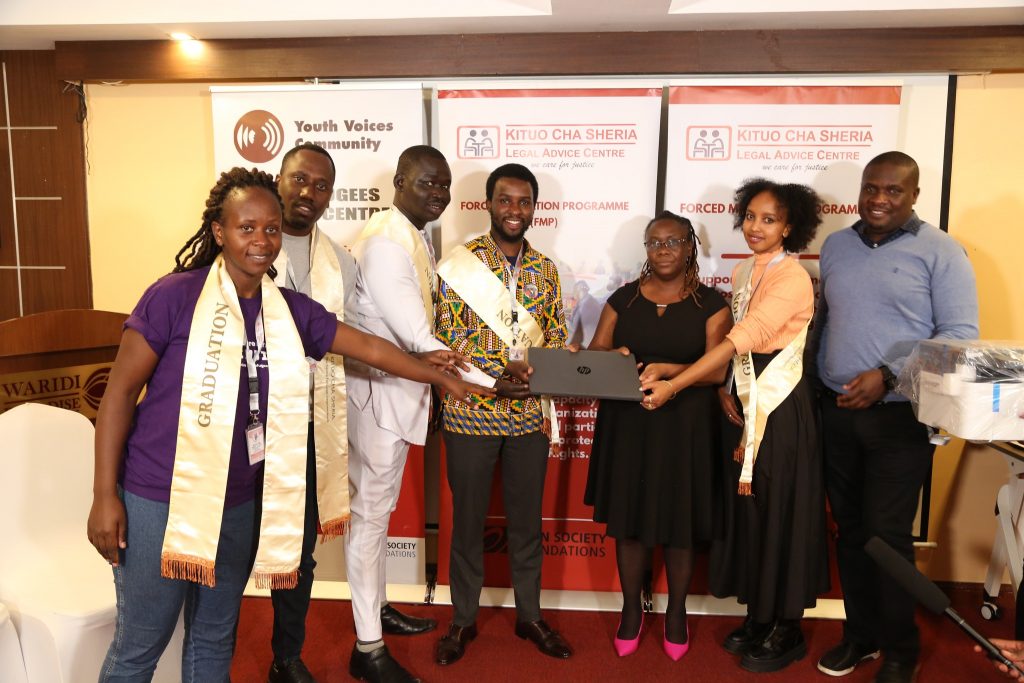 She encouraged the refugee paralegals to use the knowledge gained to empower their fellow refugees and asylum seekers by providing guidance on their rights and obligations as well as information regarding their asylum application and their refugee status, offering advice on their cases, making referrals and following up on cases.
Kituo handed over administrative support material including a laptop, Printer and tonners to Youth Voices Community (YVC) Refugees Justice Centre to facilitate the processing of legal documents at the centre. All these were made possible through the support of Open Society Foundations and Ziviler Friedensdienst / GIZ