Kituo Cha Sheria (Legal Advice Centre) on Friday, October 27, 2023 marked its golden jubilee anniversary, in a colourful event that brought together both founder members, present members, alumni, stakeholders and development partners to reflect on Kituo's milestone for the last 50 years.
Kituo Golden Jubilee event was marred with storytelling and inspirational speeches with individual speakers sharing the lessons, successes and challenges that the Legal Advice Centre has experienced while promoting legal empowerment and access to justice to the indigent communities.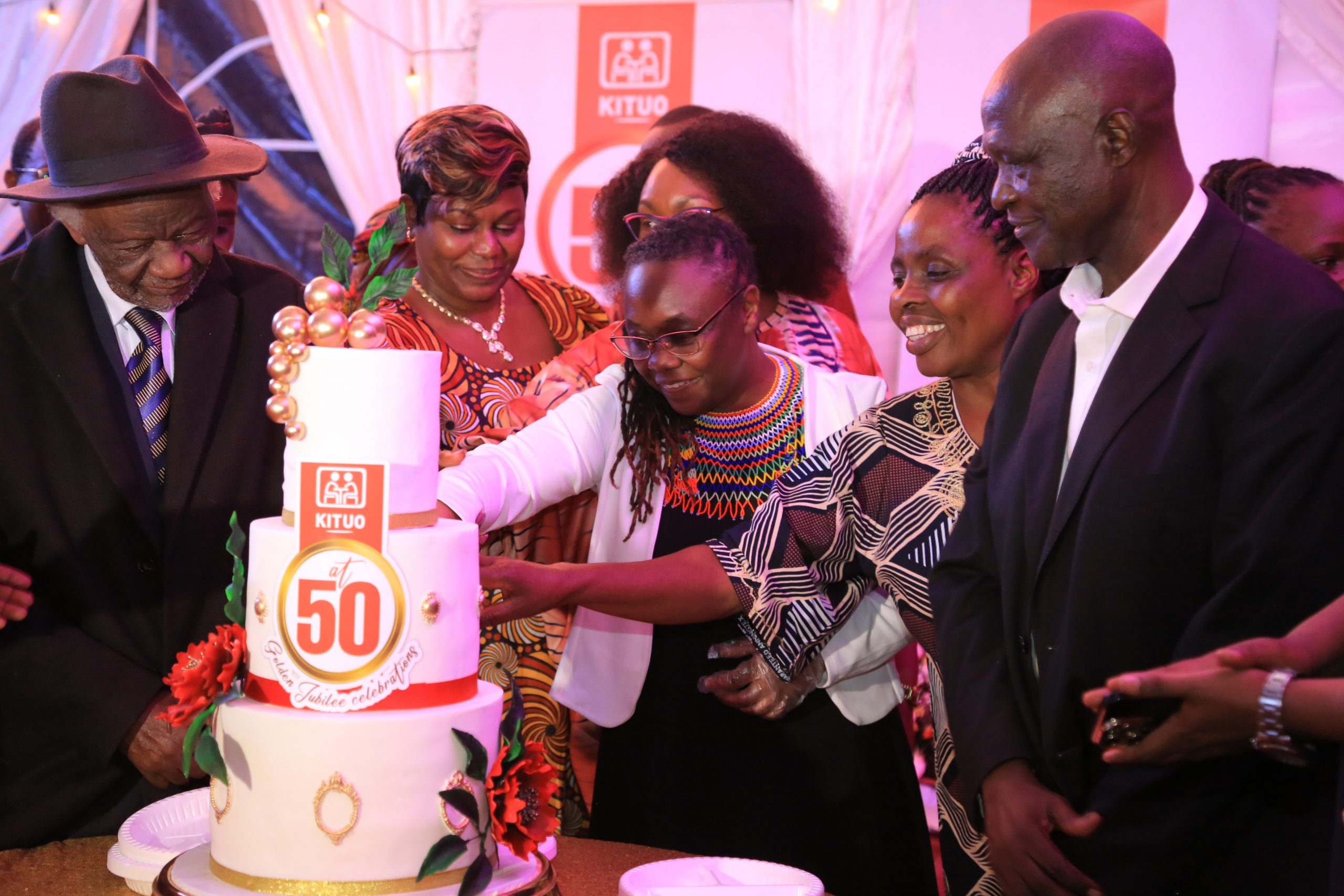 The Honorable Chief Justice Martha K. Koome, in remarks delivered by Justice Wendy Micheni lauded Kituo Cha Sheria for being a movement in protecting Human Rights laws that have brought tremendous changes in the legal sector. "The impact of KITUO's work for the last 5decades shows that it's been more than just an institution. It has been a movement that has challenged conventions, bridged gaps and provided a voice for the voiceless." Said Hon. Wendy.
The Honorable Chief Justice Martha K. Koome acknowledged that Kituo's landmark cases have shaped the jurisprudence of law in Kenya, such as those relating to the rights to housing, refugee rights, and prisoners' rights, among others.  "The tireless dedication of KITUO over the years has not just been representing those who could not afford legal representation, it has been about changing narratives, breaking the chains of systematic oppression and continually reminding us of the sanity of human rights" read part of CJ's speech.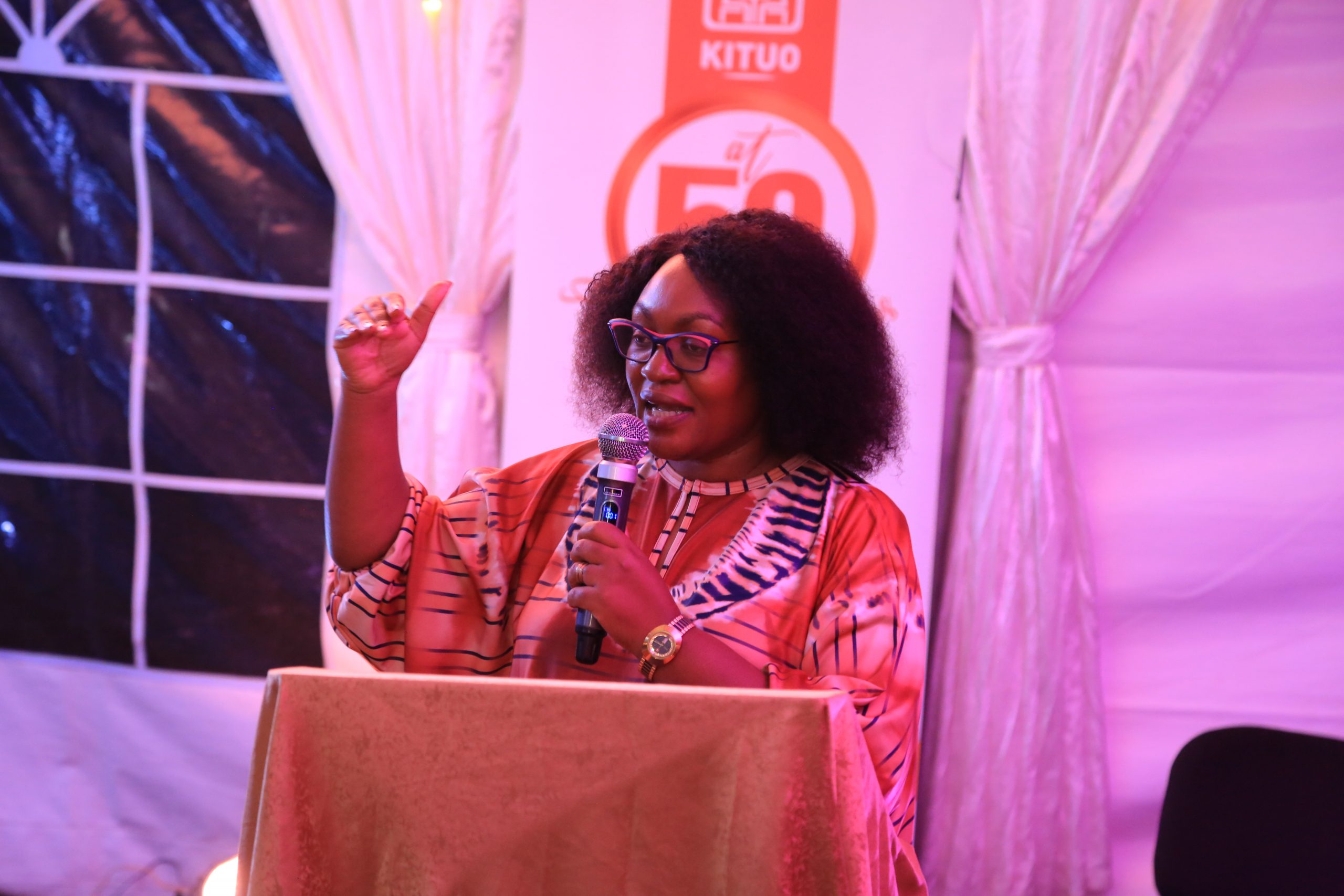 Speaking of Kituo's partneshipng with the Judiciary, Hon. Wendy stated that Kituo has been a key partner and ally of the judiciary in advancing access to justice for all Kenyans. She added that Kituo has supported the judiciary in championing for the adoption of the Alternative Justice System, collaborated with the judiciary in conducting public awareness campaigns, training judicial officers and staff, developing manuals, guidelines on various aspects of the law.
The office of the Attorney General celebrated Kituo for the legal empowerment work it is doing with both the community, refugees and the prisons and opening up justice centres where people are armed with legal knowledge to help them in their daily lives.
The Law Society of Kenya President Eric Theuri celebrated Kituo for being a valued member in the justice sector that stands for a noble cause and urged the advocates to volunteer their services especially by providing probono services to the poor and marginalized. "In my younger life, I had the privilege of offering pro bono services under Kituo Cha Sheria. I feel like a member of the family. I'm proud of the work Kituo has done over the years and the footprints it has left in the quest to ensure access to justice for the vulnerable in the society. There is no any greater reward for any advocate than to be able to be of service to humanity where payment is gratitude and eternal gratitude" said Eric Theuri.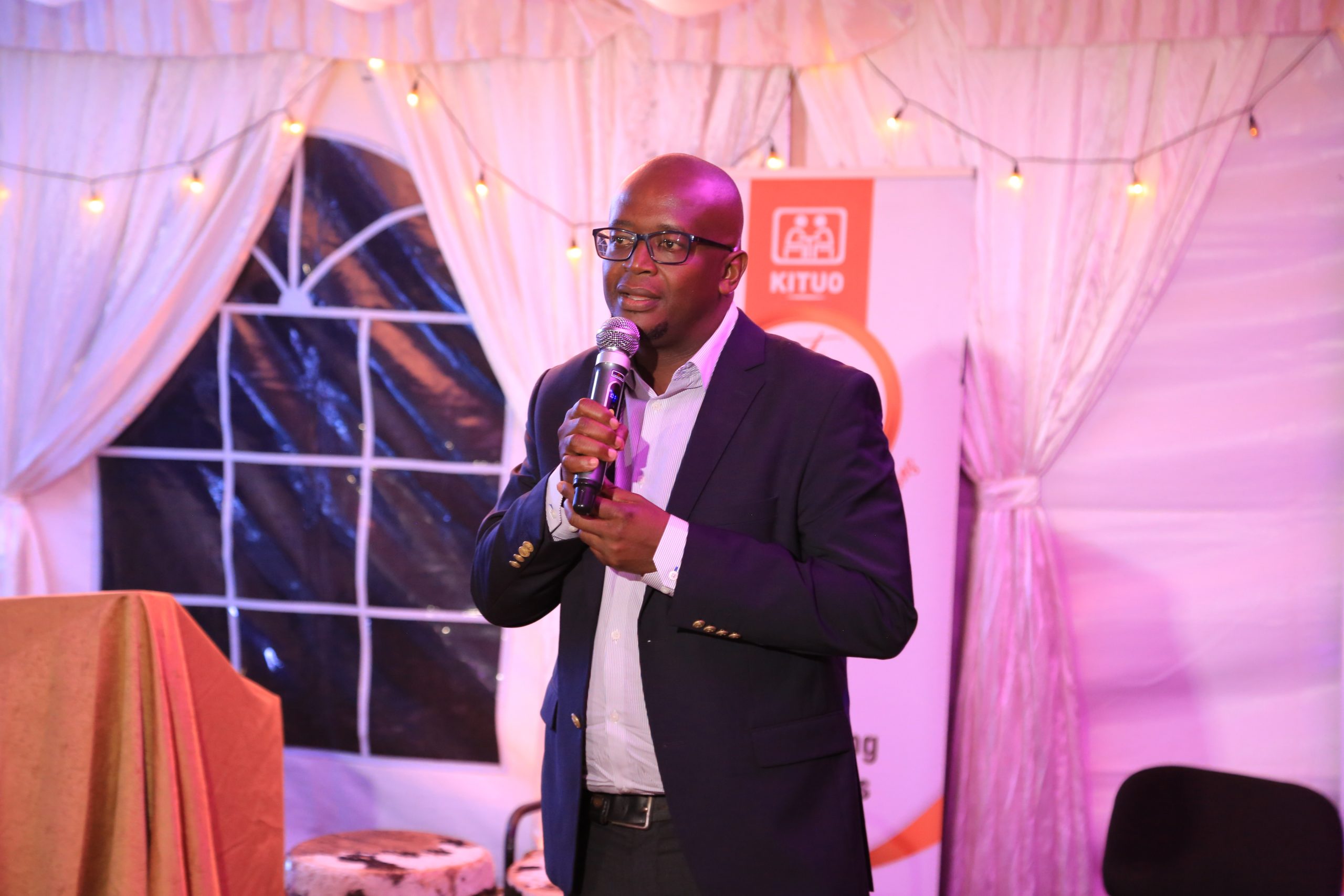 Theuri's sentiments were echoed by senior council John Khaminwa who urged stakeholders to help advance Kituo's goal. "We leave in a world where access to justice is still hampered by poverty, ignorance, corruption, discrimination, violence impunity and other social ills. We therefore need stakeholders to support Kituo Cha Sheria to continue providing legal aid and education to those who cannot afford it" Said senior council John Khaminwa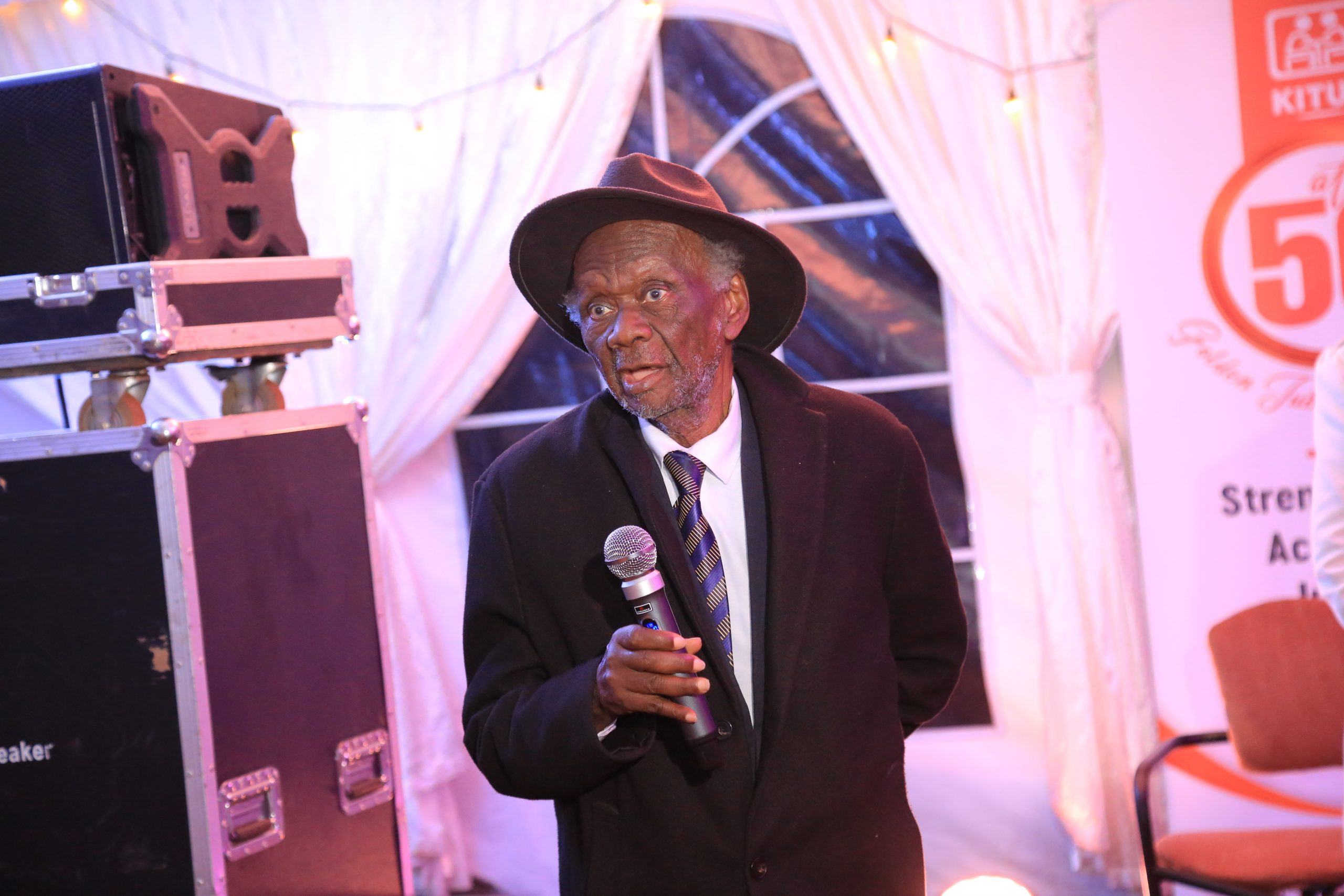 Senior council John Khaminwa giving his remarks during Kituo Cha Sheria's 50th Anniversary at Ole Dume Road, Nairobi.Khaminwa added, "We leave in a time when democracy is still threatened by authoritarianism, populism, and other forces that undermine the rule of law. We need Kituo to continue its courageous work of challenging injustice and impunities through public interest litigation" senior council John Khaminwa said.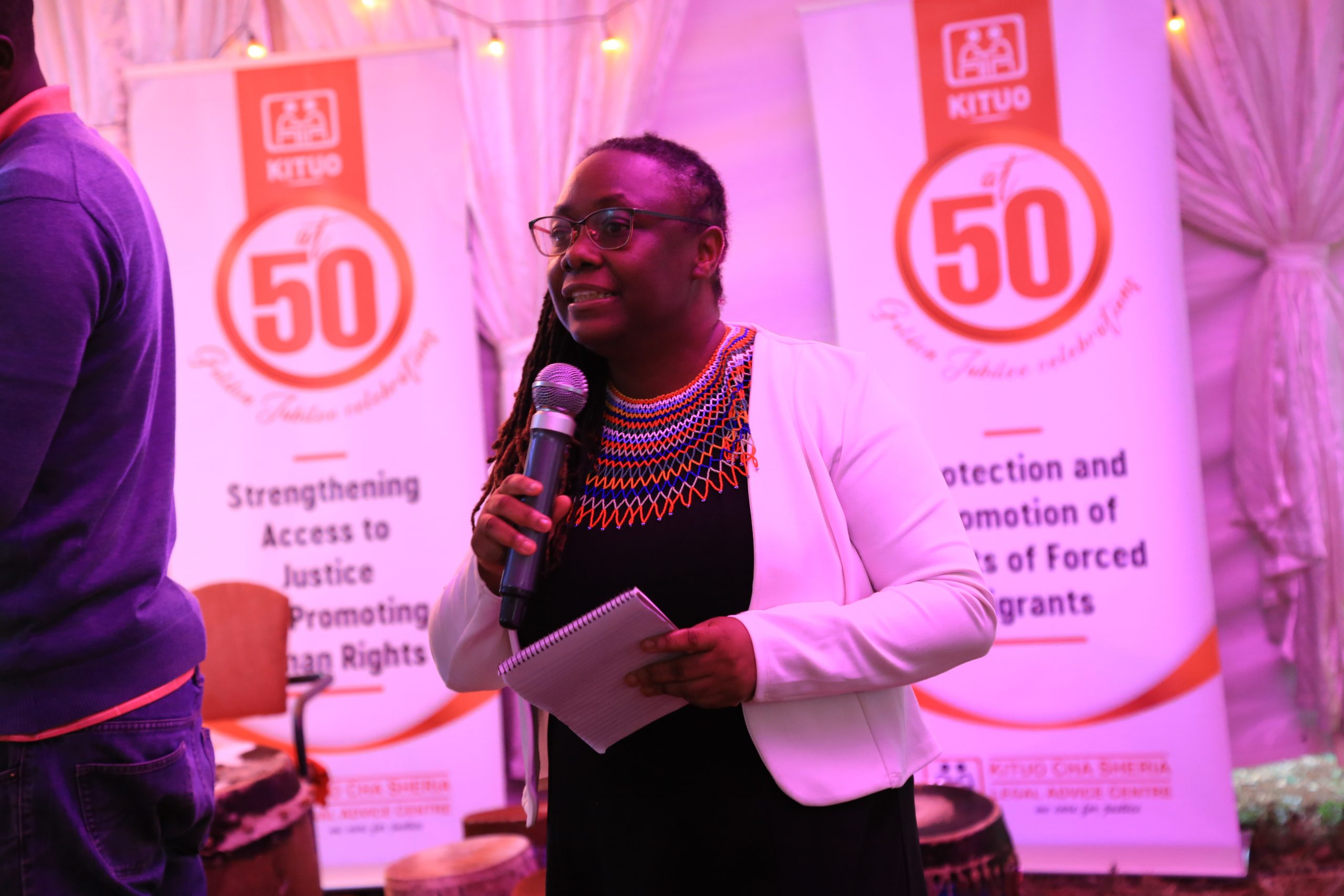 Kituo's Executive Director, Dr. Annette Mbogoh expressed confidence and hope that Kituo will stand firm for the next 50 years and outlined the strategies Kituo intends to adopt in the next five to ten years.
These include championing for Climate Justice, land, labour and housing, organizational capacity building which she said will focus on transforming the center and strengthening its communication.
Kituo's BOD chairperson Mr. Justus Munyithya added that Kituo also plans to focus on the use of innovation and technology to promote justice.
The African Centre of Excellence for Access to Justice through their chairperson Clifford W. Msiska acknowledged Kituo was one of the founder members of the network and the contributions Kituo has made in promoting access to justice.
Two of our founder members present Lady Justice Mary Ang'awa and Rtd. Judge J. Vitalis O. Juma shared the vision they had and the rich history of the legal advice centre and their experience during the early stages of Kituo's formation, touching on the challenges and how they overcame them. Tributes of the late founder members were read and a moment of silence observed in their honor.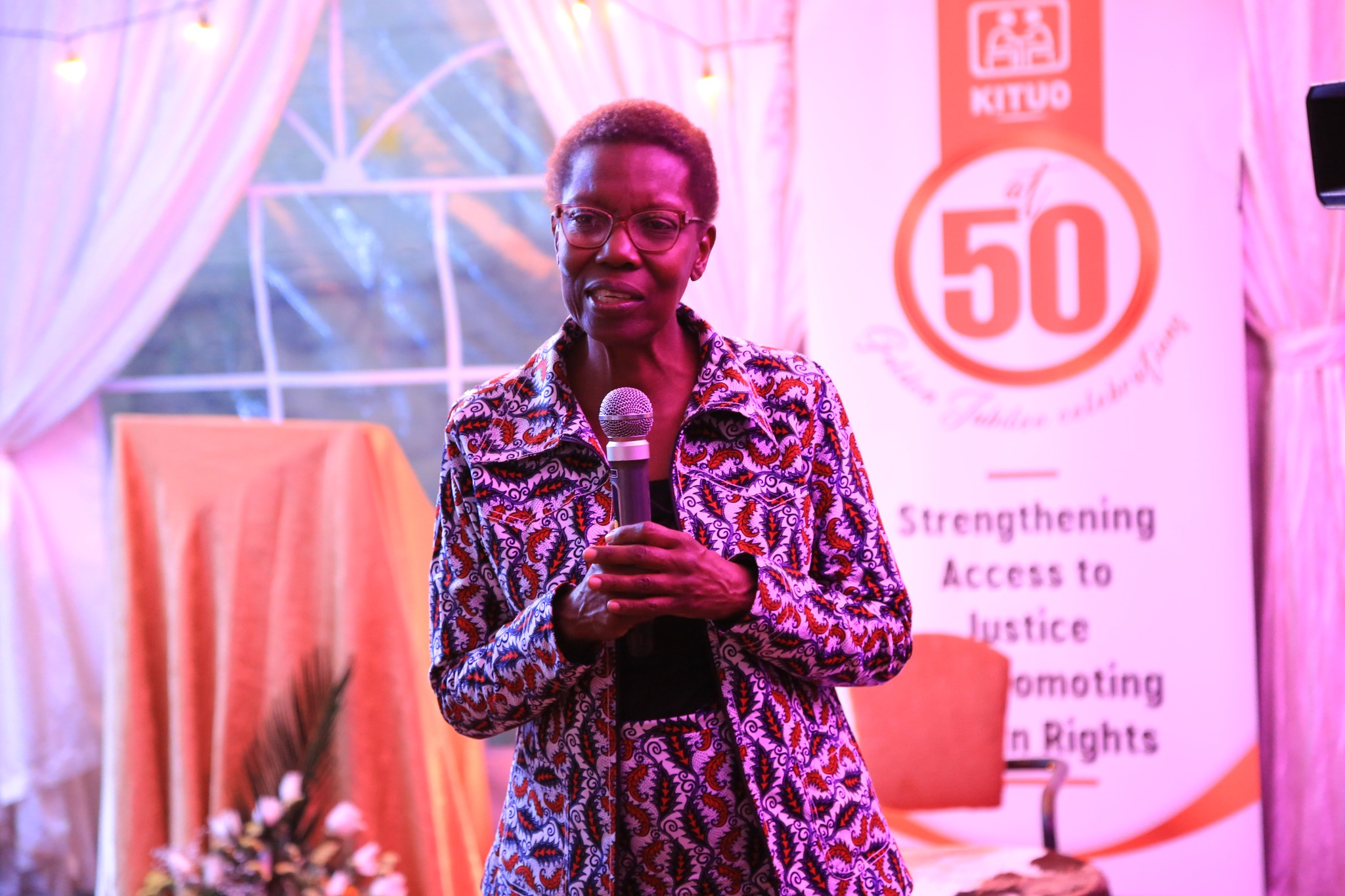 We at Kituo Cha Sheria are delighted and note with a lot of appreciation that Kituo Golden Jubilee could not have been possible without the support of all our stakeholders including our development partners, other civil society organizations and state actors.
We also recognize all our beneficiaries for trusting us and giving us the opportunity to serve and work with them in ensuring equality, transparency, accountability, promotion of human rights and access to justice in Kenya and beyond.