The 2nd Paralegal Society of Kenya (PSK) summit took place from 14th to 15th December 2022 at the Tamarind tree hotel, Nairobi. The paralegal summit seeks to bring together paralegals from all parts of Kenya and East Africa to see exchange of best practices, challenges as well as possible avenues of collaboration. The 2022 theme was 'Towards a robust and vibrant paralegal movement'.
The objectives of the summit included mobilizing paralegals to register as Paralegals Society of Kenya members, building a capacity of Paralegals so as to establish and strengthen the county fora and providing a platform for engagement between paralegals and duty-bearers in the justice sector as well as providing a platform for experience sharing among the paralegals.
Mary Airo, the National Coordinator Paralegal Society of Kenya In her remarks, appreciated the passionate work done by paralegals noting that they wholeheartedly give legal services to the communities to ensure that the poor and vulnerable access justice.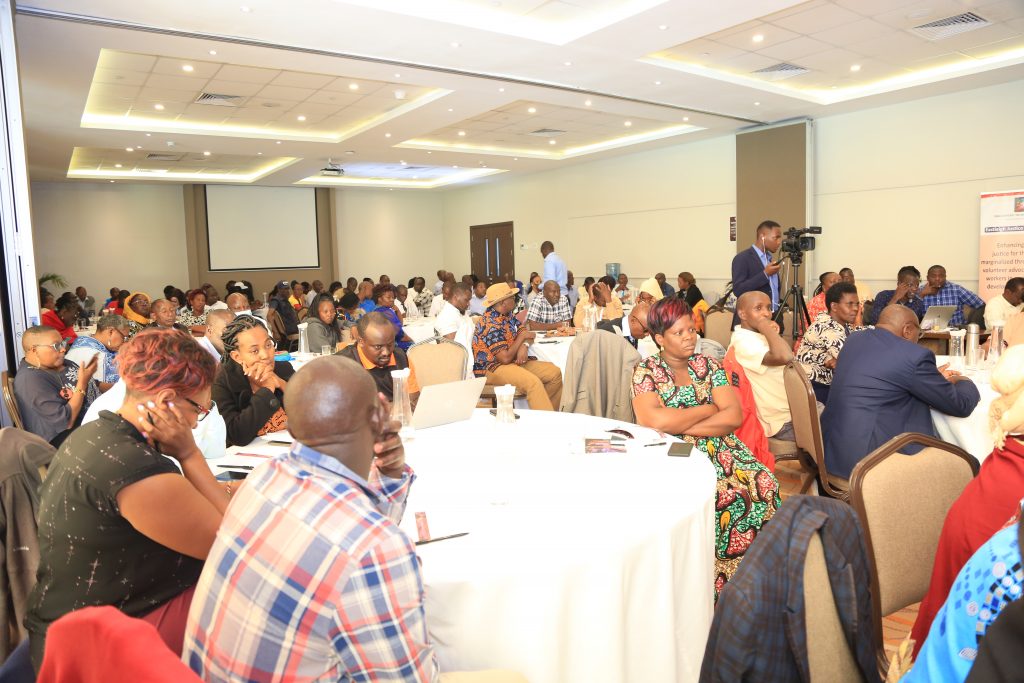 UNDP's Zainab pointed out that the realization of human rights and access to justice are crucial aspects of the quest for sustainable development. She also noted that without strong guarantees for access to justice particularly for the poor and vulnerable, choice and opportunity to access resources and participate in governance would remain at risk.
Justus Munyithya, the Chair of the Board of Directors, Kituo Cha Sheria in his remarks, stated that one of the critical goals of sustainable development is to ensure that no one is left behind.
"Article 48 of the constitution of Kenya, guarantees every Kenyan the right to access justice, which is yet to be fully realized due to the state's political nature." Said Mr. Munyithya.
Mr. Munyithya added that this right still remains out of reach for many poor and marginalized groups due to barriers to access to justice which are numerous and include the lack of political will to implement laws and policies that promote access to justice, high costs associated with the formal justice system, advocates fees, filing fees and general inadequacy of awareness of human rights.